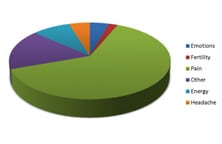 Majority of Conditions Treated at Contemporary Acupuncture
Anxiety, Arthritis
Depression, Dizziness
Eczema, Endometriosis
Fatigue, Fibromyalgia
Hepatitis, Hypertension
IBS, Infertility
Knee Pain, Low Back Pain
Migraines, Neck Pain
Obesity, Plantar Fasciitis
Shingles, Sciatica
Uterine Fibroids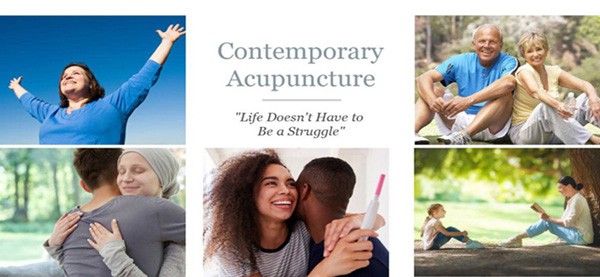 CONTEMPORARY ACUPUNCTURE

Contemporary Acupuncture received its name based on the modalities used to treat patients. The combination of computerized diagnostics with ancient methods, offers improved results in both presenting conditions and balancing the bodies energy.

20 years ago, Contemporary Acupuncture began as R&R Therapy located in Twin Lakes, Wisconsin. Four years later, it was relocated to Grayslake, and then to Lake Villa, Illinois. March 1, 2016 it was introduced to Lake Bluff, Illinois where it is currently located.

Dr. Colmer received his Ph.D. in Traditional Chinese Medicine in a joint venture between the Midwest College of Oriental Medicine and Guangzhou International University, China where he completed his doctorate. Only 25 professors were selected for this honor.


Mission Statement

The primary mission of Contemporary Acupuncture is to provide optimal alternative healthcare in a comfortable setting.

ďAs a practitioner of Traditional Chinese Medicine, I believe that the integration of medicine and patient education is the most effective approach to solving healthcare issues; it offers the opportunity to focus on symptomology, healing, and the conscious and subconscious mind."

Dr. Ricky J. Colmer, Ph.D., L.Ac
Specializing in Pain Management and Offering People Hope!!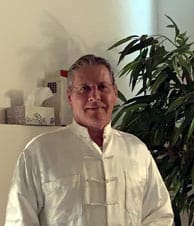 Dr. Ricky J. Colmer, Ph.D., L.Ac
Dr. Colmer is a Honor Graduate from Guangzhou University, China where he received his PhD in Traditional Chinese Medicine. One of only 25 professors selected for this honor.

He is a Cum Laude graduate from Midwest College of Oriental Medicine where he received his M.S.O.M. in Oriental Medicine.

Dr. Colmer is a Magna Cum Laude graduate from Concordia University Wisconsin where he received his B.A. in Healthcare Administration.

When he is not working, he enjoys practicing Southern Shaolin Kung-Fu,fishing, studying, and spending time with his children and grandchildren.