Contemporary Acupuncture

Ricky J. Colmer, Ph.D., L.Ac




I have been seeing Dr. Rick for about a year now. Dr. Rick is knowledgeable, professional and easy-going. He makes it a very comfortable and enjoyable experience. The best part, acupuncture works!
Jamie Wolfe: Mrs. Illinois Royalty Internationl 2017



Dr. Rick has helped me with a number of issues from emotional stress to elimination of numbness after a biopsy...in the process of balancing energy and eliminating health issues, I have been able to lead a more positive life with more energy and better business and personal relationships. He is extremely gentle and his knowledge of Chinese medicine has been a wonderful adjunct to treatment.
Nancy Ohanian: President/CEO-Birds of a Feather and Friends

Dr. Rick, we continue to thank you for all you have done to maintain the health of our mother. She's a grand lady and we all still need her to be with us. You have helped us immensely. Many many thanks and of course if you ever need an enthusiastic reference, we're your family. Marsha Ray.
Sharlee Frey (96 yrs. old), Lake Forest Place. Lake Forest, IL.



---


Dr. Colmer receives recognition award for"
"TOP 10 HOLISTIC DOCTORS IN ILLINOIS"



---


Dr. Rick is knowledgeable and kind. Together we discussed a course of therapies that would work for me in post cancer therapy . Three months into it, I felt energized, the pain was under control. No more roller coaster ride, my emotions have leveled out. Thank you Dr. Rick for helping me get my life back
Tammy Garza: Author, Poet, Inspirational Speaker





Dr. Ricky provides a learning environment with his treatments. This has helped me understand what I need to do to enhance my recovery. Thank you Ricky!!
Danny Mandujano: Appraiser/Martial Artist




Dr Colmer has helped me immensely. I've been working through some trauma as well as chronic illness. I've made strides with both thanks to his expertise. He's got a great bed side manner and is highly compassionate. Your health will turn around in Dr Colmer's care
Amy Barnett-Mikulski: Hair Stylist/Proprietor Parlour Salon






Dr Rick rocks! Without his caring advice, treatments and conscientiousness, I believe I won't be alive today. If he can do it for me, he can do the same to you. Thank you Dr Rick and please accept my gratitude!
Robert Lim: President/CEO-Goe7





---



---


Dr. Rick is the best acupuncturist in the mid-west. He has a PhD in Chinese Medicine and trained in China, and he uses homeopathic and other western medicine remedies. He has helped me with pain, stress, digestive problems and his treatments really work. I feel fabulous as a result of his treatments and have referred many friends to him
Kathryn Somers J.D: Law office of Di Giacomo & Somers L.L.C.



Rick researches and has a treatment plan in place upon your 2nd visit. He gets to the issues quickly and expertly. His knowledge base is vast
Lisa Ganfield: Proprietor, Ganfield Therapeutics




Dr. Colmer worked with my son who has a kidney illness. Working with Dr. Colmer resolved some of his daily issues allowing him to be able move about and live a normal life. Dr. Colmer has been outstanding treating him along with treating my wife with several health issues reducing her daily pain levels
Doug Wilson: Quality Control Analisyt AIG



Dr Rick knows his stuff. First time user of Acupuncture and am now sold. I no longer take ANY medications (I was on 4!). He got me through a very tough time of life. I highly recommend Rick's services.
Bonnie Richtman: Peak Performance/ActionCOACH




---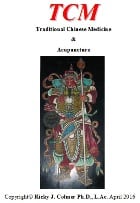 Dr. Rick's Success

There are numerous accounts of Dr. Rick's performance over the past 20 years. As a healthcare practitioner, he strives to attain 100% satisfaction.
Please feel free to read his booklet on acupuncture located in the "Office Location" section of this web site.